Dumpster Rental in Albany, NY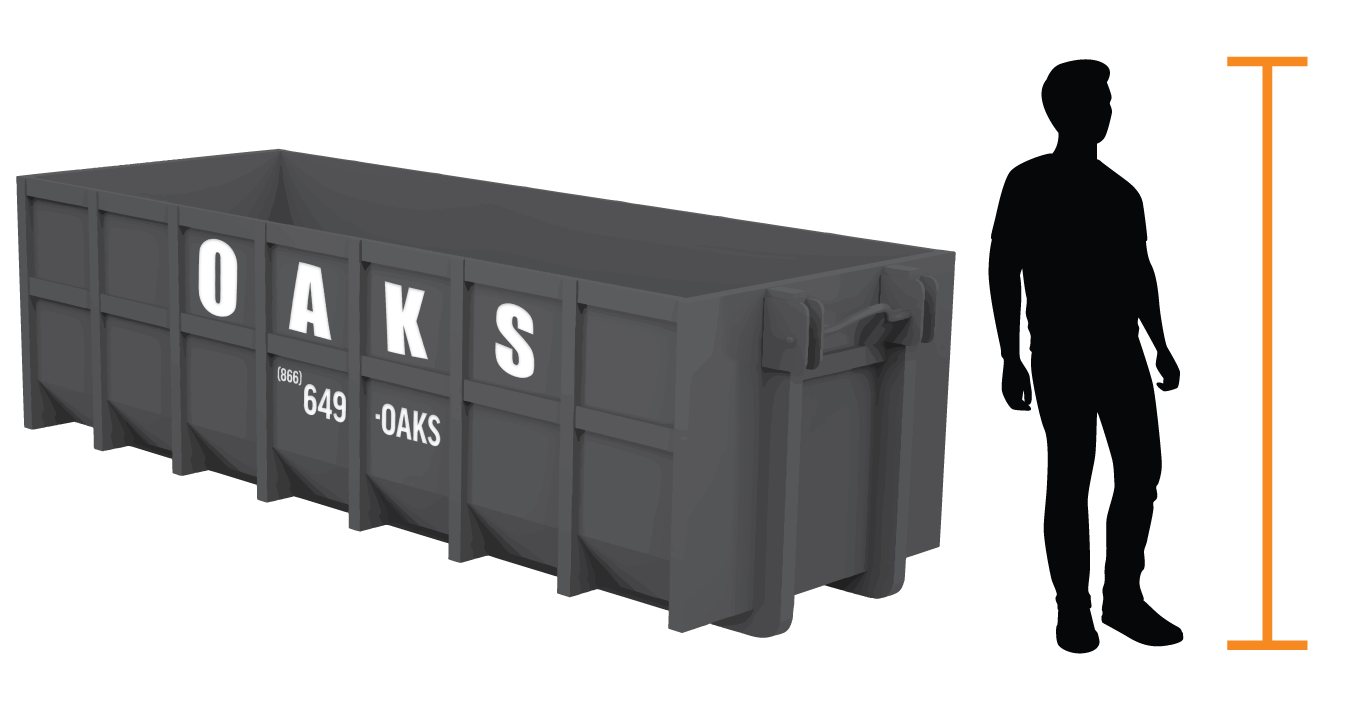 15 Yard
Dimensions: 16' long x 8' wide x 4' tall
(Equivalent to: Roughly 4.5 pickup truck loads)
Price: $520 includes 1 ton ($155/additional ton) – 7 Day Rental
(Anything outside of 20 miles of 12208 is subject to distance surcharge).
$15 for each additional day
Same Day Service additional $25
Deposit $700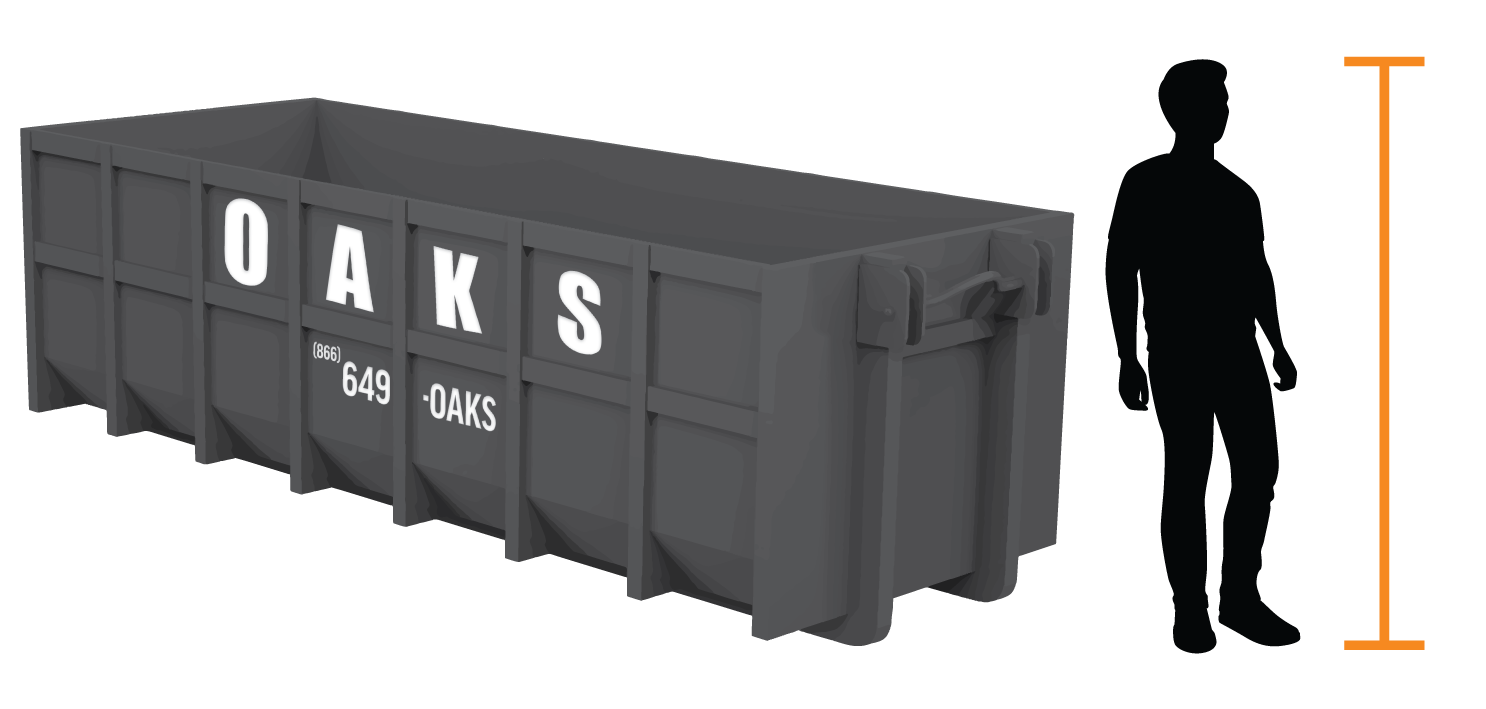 20 Yard
Dimensions: 16' long x 8' wide x 5' tall
(Equivalent to: Roughly 6 pickup truck loads)
Price: $520 includes 1 ton ($155/additional ton) – 7 Day Rental
(Anything outside of 20 miles of 12208 is subject to distance surcharge).
$15 for each additional day
Same Day Service additional $25
Deposit $700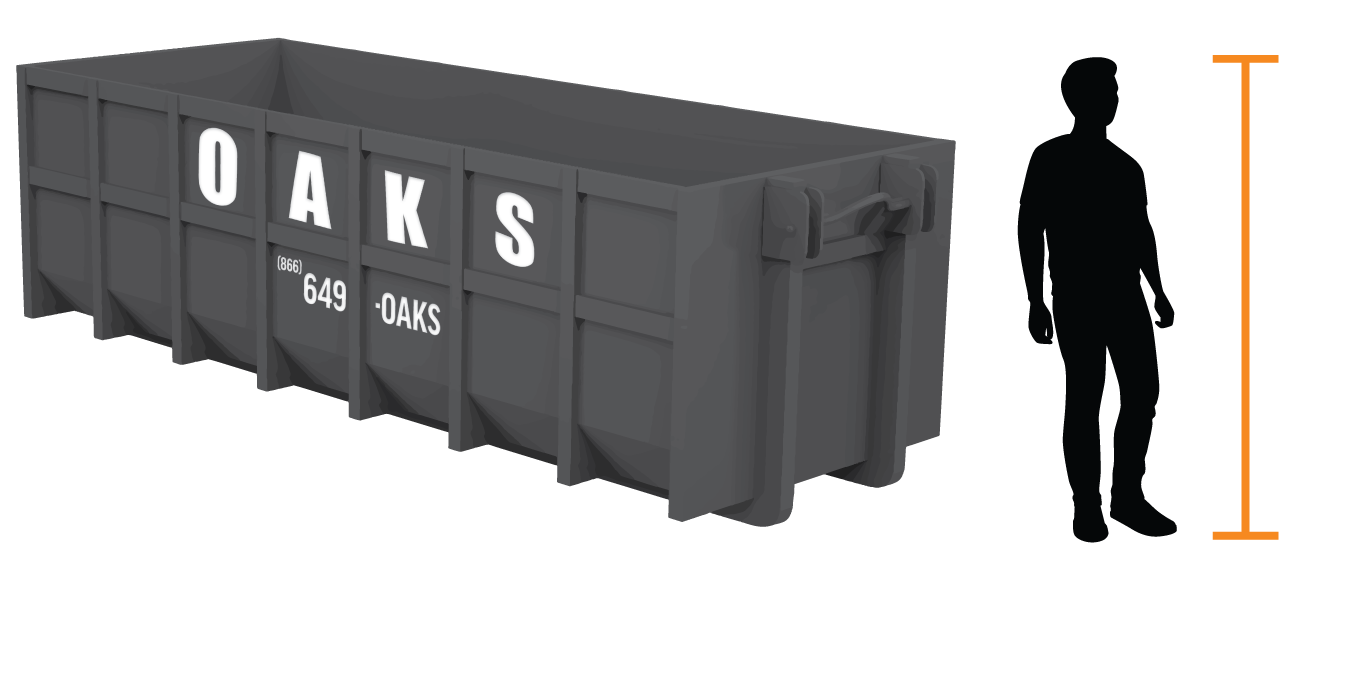 30 Yard
Dimensions: 22' long x 8' wide x 5' tall (Equivalent to: Roughly 9 pickup truck loads)
Price: $560 includes 1 ton ($155/additional ton) – 7 Day Rental
(Anything outside of 20 miles of 12208 is subject to distance surcharge).
$15 for each additional day
Same Day Service additional $25
Deposit $800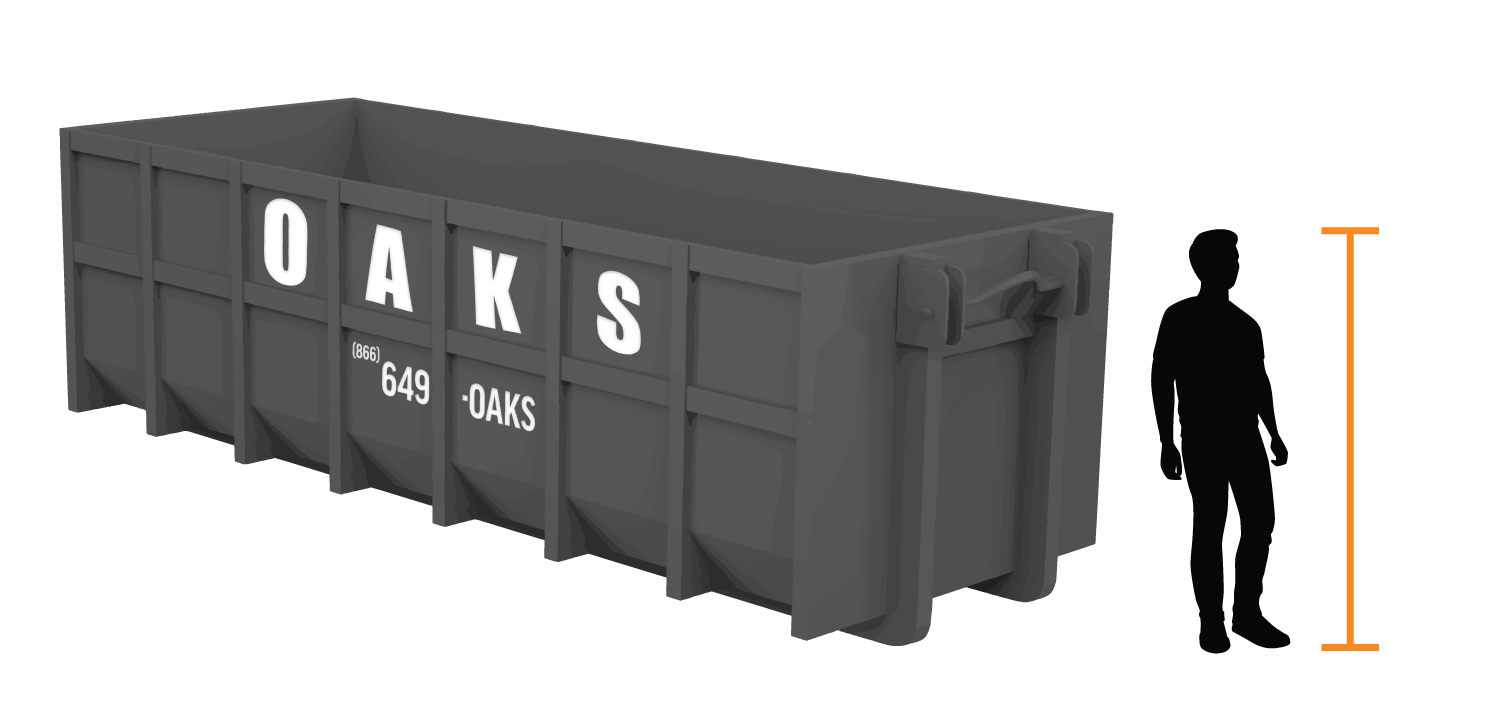 40 Yard
Dimensions: 22' long x 8' wide x 6.5' tall (Equivalent to: Roughly 12 pickup truck loads)
Price: $560 includes 1 ton ($155/additional ton) – 7 Day Rental
(Anything outside of 20 miles of 12208 is subject to distance surcharge).
$15 for each additional day
Same Day Service additional $25
Deposit $800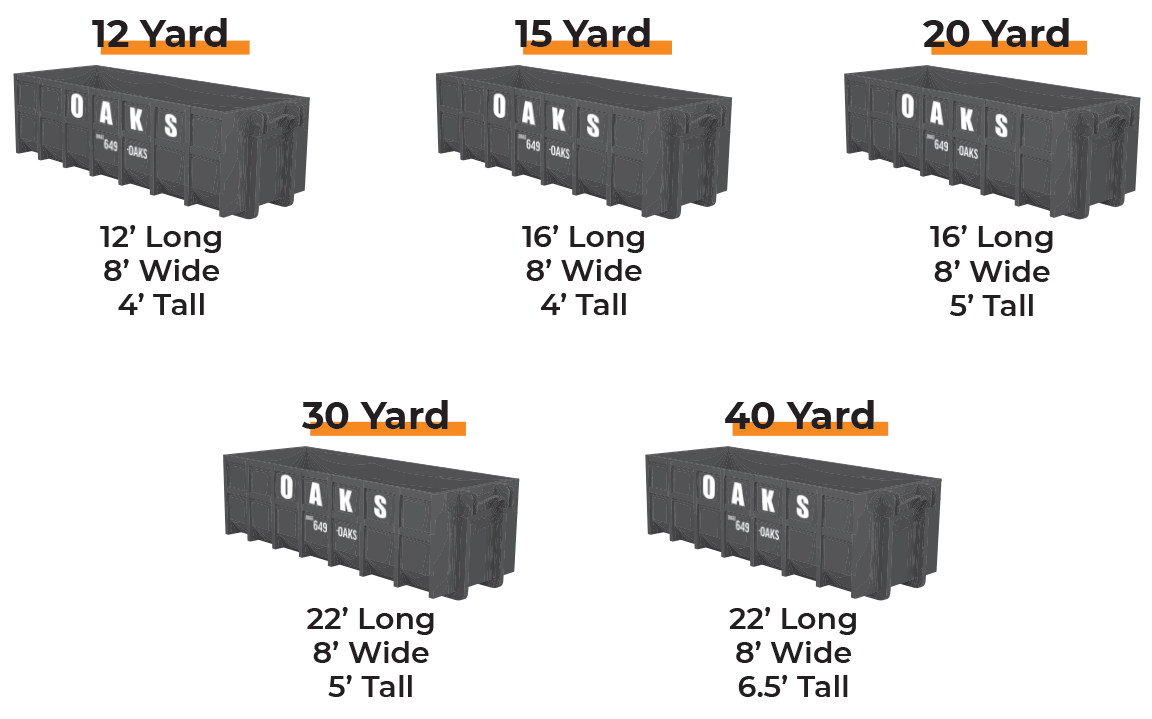 ** Certain items are subject to additional charges. (examples but not limited to; Tires, mattresses, appliances etc.)
Albany, NY Dumpster Rental
Rent a dumpster today for junk removal, construction, or any home improvement project
Oaks Dumpster Rental offers dumpster rental sizes from 12 to 40 cubic yards in Albany and surrounding areas. If you are placing your dumpster rental in the public right-of-way, including on a city street or blocking a sidewalk, you will need a permit from the city. You can apply for a permit at city hall. If you are placing the container entirely on private property, you will not need a permit. If you have any questions about renting a dumpster in Albany, give us a call at 518-818-6257.
We offer roll off dumpsters sized from 12 to 40 cubic yards.
Great for a variety of projects like: home renovations, estate clean outs and new construction or redevelopment.
Prompt pickup and delivery times.
Straight forward pricing with no-nonsense billing.
Albany Sizes and Pricing Are All-Inclusive
There Are NO Hidden Fees.
We Offer an Active Military and Veterans Discount.
*Note that certain items are subject to additional charges. Please ask for more information.
Though you can dispose of many different types of debris with Oaks Dumpster Rental, there are certain items that we cannot accept in our dumpsters. These include all flammable, toxic and hazardous materials, as well as certain items that can damage our containers or that landfills won't accept.
To determine if your materials are toxic or hazardous, check for warning labels on the items in question. Most chemical products fall under those categories, including household cleaning solutions and sprays. If your debris is marked as such, do not throw it in your dumpster.
Household Items
Paints and Lacquers
Refrigerants
Hot Water Tanks
Ink & Resins
Automotive Waste
Tires
Batteries
Oils
Fuel
Organic Waste
Contaminated Soils
and Absorbents
Additional Items
Railroad Ties
Asbestos
Infectious Waste
Industrial Drums
Adhesives
Florescent Bulbs
Dumpster Rental Service for Albany and Surrounding Areas
1339 River Rd, Selkirk, NY 12158